Urban Decay Naked2 Palette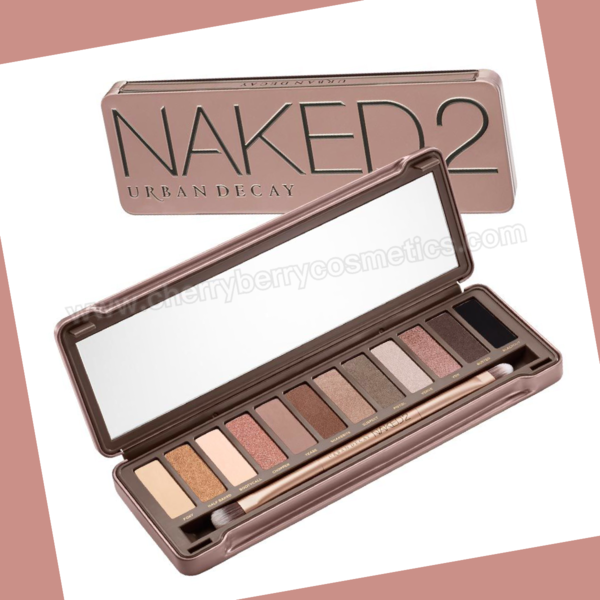 Urban Decay Naked2 Palette
Urban Decay Naked2 Palette. Boxed.

This is litterally the 'be all and end all' of all nude palettes. A massive cult favourite with beauty bloggers, celebs and just about everyone else.
You wanted more Naked, and Urban Decay delivered with the Naked 2 Palette. Back with some wonderful golden-oldies and some new favourites, Naked2 is packed with even more taupe-hued cool toned neutrals. So whether you want to create a natural summer vibe or a smoky, dramatic effect, reach for your Naked2, it has all that you need.

12 Shade Descriptions:

Foxy (cream bisque matte),

Half Baked (golden bronze shimmer),

Bootycall (cork shimmer),

Chopper (copper shimmer w/silver micro-glitter)
Tease (creamy pale brown matte)
Snakebite (dark bronze shimmer)
Suspect (pale golden beige shimmer)
Pistol (light greyish brown shimmer)
Verve (oyster shimmer)
YDK (cool bronze shimmer)
Busted (deep brown shimmer)
Blackout (blackest black matte)
BOXED.
Cheap BIG brand make up from Cherry Berry UK

Reviews