Urban Decay Naked Vault 2. Sold Out and Rare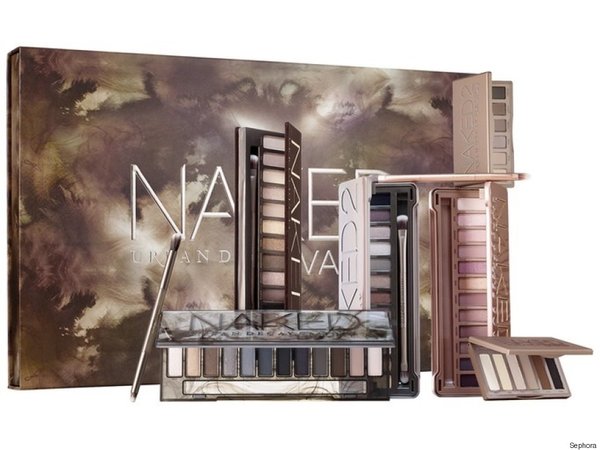 Urban Decay Naked Vault 2. Sold Out and Rare
With a range of shades and finishes this huge, how you get Naked is up to you with the Vault! Sold out EVERYWHERE and highly desirable-We only got 3; get yours now!
Go bronzy with Naked (the palette that revolutionized neutrals forever). Channel a more taupe vibe with Naked2. Recreate that sultry, golden-hour light with rose-hued Naked3. Or get Naked and smoke out with Naked Smoky.
From ultra-smooth mattes to gorgeous pearls and glimmering metallics, it's all here. And since each one of these palettes pairs beautifully with the indispensable matte shades in Naked Basics and Naked2 Basics, we included those too! Every Eyeshadow shade features our Pigment Infusion SystemTM-for rich, velvety, blendable color that lasts. Urban Decay has arranged every palette in a gorgeous, collectible case with a durable, removable inner tray.
Lift out the tray and store it on your vanity, then use the box to stash your other UD essentials or as a place to store jewelery.
Fill Weight: 78 G / 3 OZ

Reviews