Too Faced Brow Envy Shaping & Defining Kit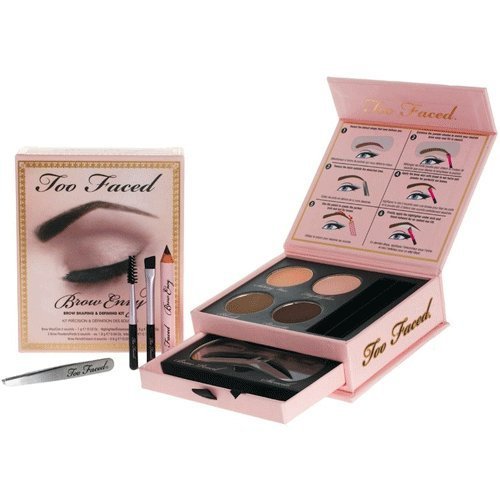 Too Faced Brow Envy Shaping & Defining Kit
Gorgeous brows in a box for everyone!

This amazing palette by Too Faced includes brow wax, highlighter, blonde and brunette brow powders, stencils, tweezers, a brow comb, brown applicator brush and brow pencil.
Contains:
Brow Setting Wax
Highlighter
2 Brow Powders- Blonde (light brown) and Brunette (dark brown)
Brow Pencil
Mini Tweezers
2 Mini Brushes
3 Plastic Brow Stencils
Step-by-step Brow Illustration Guide
But seriously this set has EVERYTHING for taming brows and get them looking gorgeous! Quite the kit if your brows need a helping hand! Wonderful.
Cheap makeup from Cherry Berry UK!

Reviews