BareMinerals The Phenomenon Duo 'Ready' Eyeshadow. Boxed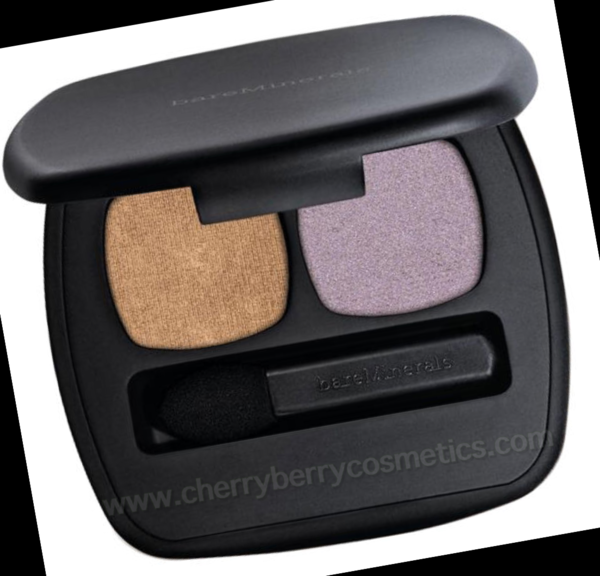 BareMinerals The Phenomenon Duo 'Ready' Eyeshadow. Boxed
The Phenomenon Eyeshadow Duo contains two shades: Azure Iris (prismatic lavender) and Golden Iris (illuminating amber). Each duo is packaged in a rubberized plastic compact with a full-size mirror inside and a sponge-tipped applicator. Each eyeshadow is the size of the average full-size eyeshadow (0.05 oz.).
Azure Iris is a subdued lavender with a very, very faint golden sheen. The texture is soft to the touch, and it applies smoothly against the skin.
Golden Iris is a light-medium tangerine orange with a golden orange shimmer-sheen. It has good color payoff and applies very smoothly.
The texture of both shades is a little thinner, drier compared to most of the other duos in the range. As a result, they are slightly on the powder side–so be gentle with your brush when you go to use these so you don't kick up a lot of excess powder. Both shades are nicely pigmented and extremely easy to blend.
Comes Boxed!
Cheap Makeup from Cherry Berry UK!
Reviews