Mother's Day 2018 Gift Ideas
This year Mother's Day fall on Sunday 11th March and as it gets closer most of us will be searching for the perfect gift to treat our mums.
If your mum is a bit of a beauty lover we've a few gift ideas that will put a smile on her face and make her Mother's Day.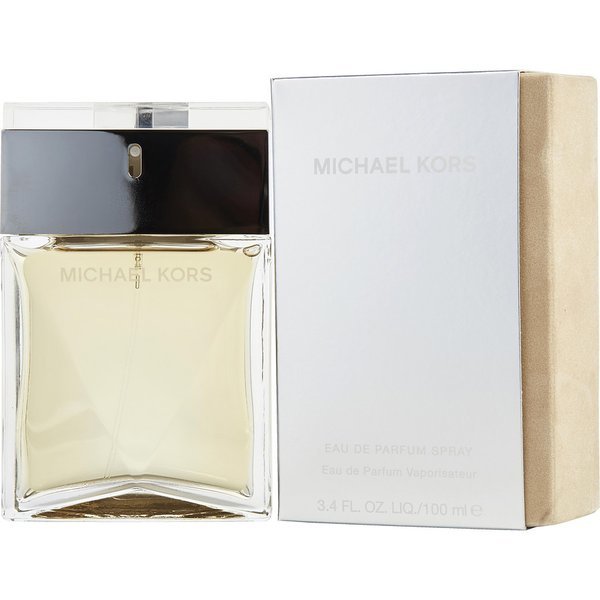 Michael Kors Signature Parfum £38.99
Mum will love this unique fragrance, with exotic notes of floral spices, creamy flowers and Moroccan incense. At only £38.99 for 50ML and FREE UK Delivery, it's an absolute bargain.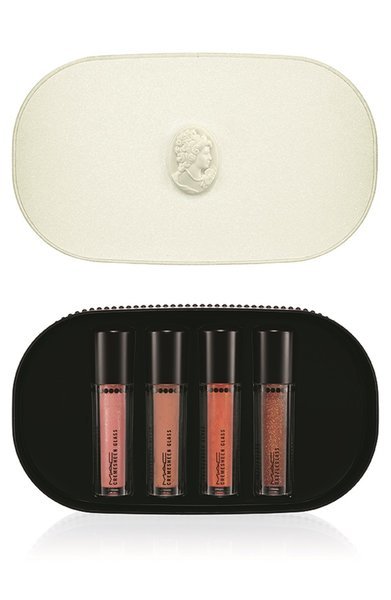 MAC Heirloom Mix- Objects of Affection Lipgloss Set with Dazzleglass and Cremesheen £22.50
This set includes the 4 shades of Gloss and a beautiful glittery cameo style trinket box, the perfect gift for a lipstick loving mum.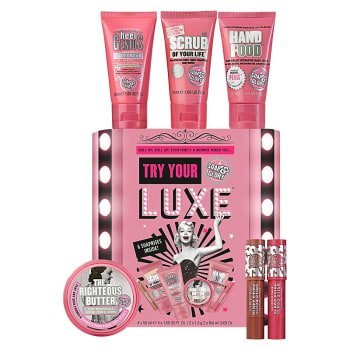 Soap and Glory Luxe Set £13.99
Make sure your mum gets pampered from head to toe on mother's Day with this luxurious gift set from Soap and Glory.
Need more inspiration check out our gorgeous gift section here


Stocking Filler Ideas for Teenage Girls
Still looking for Christmas Stocking presents for your teenager? Here's a few ideas of our best value and most popular Christmas Stocking Gifts that a teenage girl would be delighted to unwrap.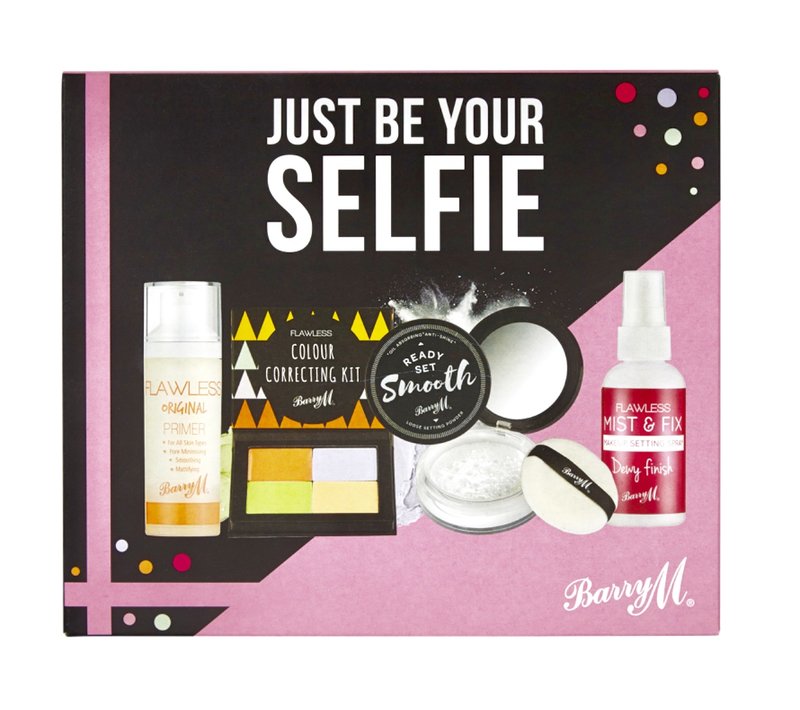 Barry M Just Be Your Selfie- £16.99
Most teenagers love taking selfies, so what better gift than this Selfie Kit from Barry M. The kit contains Flawless Primer, Colour Correcting Kit, Loose Setting Powder and Dewy Finish Setting Spray, everything your teenager needs to take the perfect selfie! With a value of £24, you can buy this kit for ONLY £16.99. Click HERE to find out more.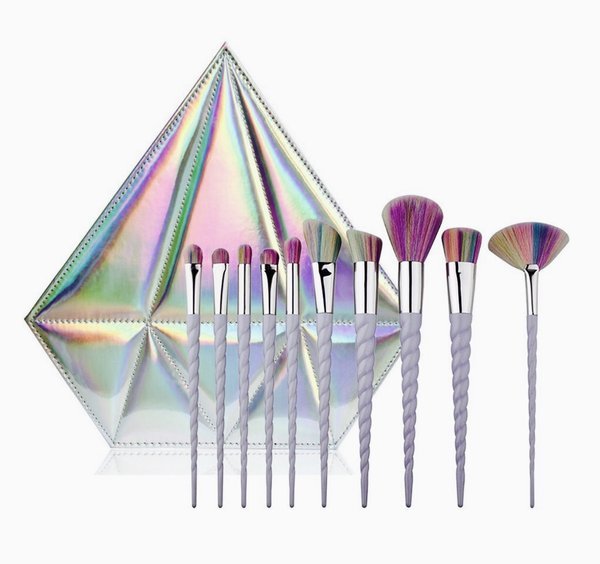 Unicorn Makeup Brush Set- £29.99

Embrace the Unicorn Craze with this gorgeous Unicorn Makeup Brush Set. This 10 piece set contains everything needed to do a full face of makeup,from a blending brush to crease brush with beautiful multi coloured bristles, and the best bit, it comes in a cute diamond Unicorn Bag!!! Click HERE to find out more.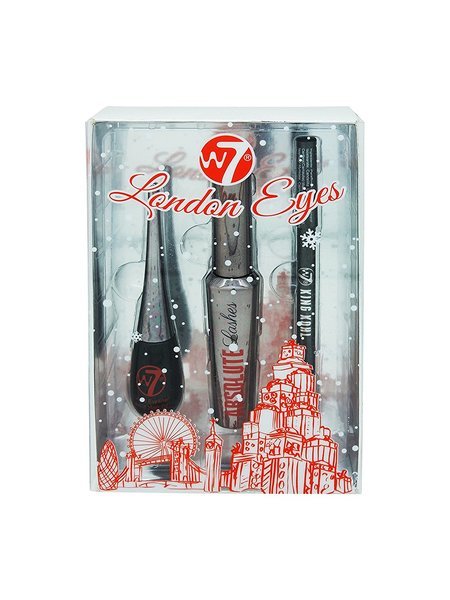 London Eyes Gift Set- £8.99
This super little gift set is excellent value for money and sure to be a hit with any teenage girl. The set contains Absolute Lashes Mascara, Eyeliner pot and King Kohl pencil, with everything needed to create the London Look , this is sure to be a hit!! Click HERE to read more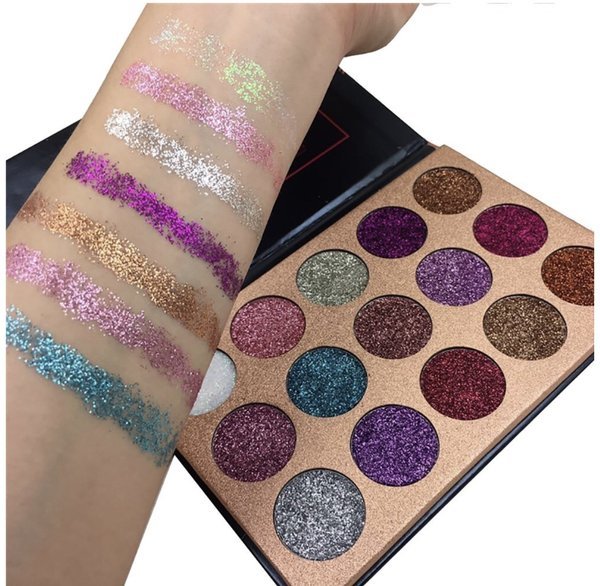 Glitter Palette - £14.99

Hands up who loves a bit of sparkle, especially at this time of the year!! This super sparkly glitter palette has 15 highly pigmented colours, with no need for glue or primer. What teenage girl wouldn't be delighted to find this in their stocking?! Click HERE to read more.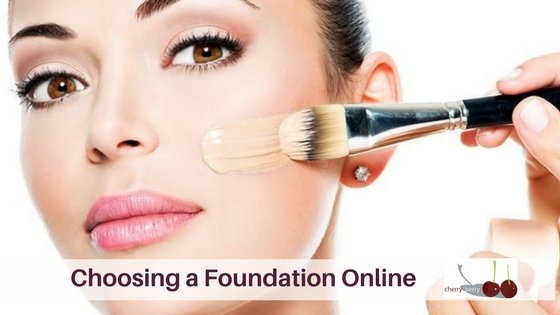 How do you pick the perfect foundation online?
Picking the right foundation can be tricky at the best of times, but shopping for foundation online can be quite a minefield! Whilst heading down to the nearest cosmetics counter for advice is a great idea, not all of us have the time or energy,PLUS, it's so much more fun and less hassle shopping from the comfort of your home in your PJ's with a glass of wine in your hand!!
So, to make things a little easier for you, we've put together few tips to help you pick the perfect foundation online-
1) Keep in mind what coverage and finish you like.
Think about what coverage you like, is it full, light or medium? Do you like a dewy finish or prefer a matte finish?
What's your skin like? If it's oily you'll probably prefer a matte long wear foundation, if it's dry, then a hydrating dewy finish is perfect for you.
2) Is your skin warm or cool undertone?
If your skin has blue-ish veins( have a look at the underside of your wrist for this) and your skin has a pinky tone, then your a cool toned person. If your veins have a slight greenish hint and your skin has more golden or yellowish tones, then your warm skin toned.
Still not too sure? Try this quick quiz to help you http://bit.ly/whatismyskinundertonequiz
3) What texture?
You need to be happy with applying foundation and how it works for you. Are you used to applying liquid foundation, do you like the feel of it on your skin? Do you prefer a mineral powder foundation, does the finish and easy application of it suit you better? Whatever your used to, stick with it!
4) Choosing a Shade
Remember not all shades are the same, it all depends on the brand and not all colour swatches are accurate! Your best to use a colour finder such as www.findation.com or matchmymakeup.com , both of these will take your current foundation colour and find you a colour match other brands. Another idea is to google and have a look for images of the shade on peoples skin. If your still not too sure of the exact shade to buy then go lighter, you can always use a bronzer to deepen the colour.
You can always buy 2 shades! It is more money, but think about it, your skin isn't the same colour all year round. So, by getting one a shade lighter and one a shade darker you can mix them together. In the Winter add more of the lighter one and in the Summer, when you have more colour, add more of the darker shade.
5) Research
The internet is your friend. Use online review sites such as www.makeupalley.com , this will give you independent reviews of the foundation and let you know if it's what your looking for.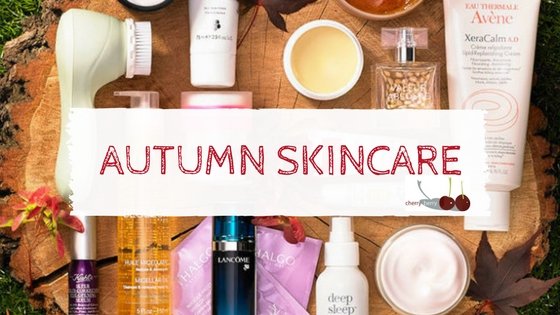 It's that time of the year again! The evenings get darker, the weather gets colder and the heating goes on, don't get me wrong, I love the crispness of the Autumn air and the beautiful colours as the leaves start to fall, but once my tan starts to fade and Christmas stock starts appearing in the stores, I know it's time to start changing my skin routine in preparation for Winter.
Autumn for me is a transition time, when I repair my skin from any sun damage and get it hydrated to help protect it from the dryness of the central heating and those cold winter winds.
Here's a few tips to help get your Autumn Skincare routine in place-
Hydrate
Over the Summer months exposure to the sun may have dehydrated your skin, you need to get the moisture back in, to keep your skin smooth and glowing through the Winter. Moisturising everyday with Elemis Hydra Boost Day Cream will lock the moisture into your skin and provide continuous hydration throughout the day.
To help keep your skin hydrated and nourished, use an oil based treatment such as Estee Lauder Resilience Lift Oil twice a week before bed, this targets dull skin and will replenish it as you sleep, ensuring you wake up with a glowing complexion!
Exfoliate
Exfoliating should be part of your skincare the whole year through, but in the Autumn it is important not to over exfoliate dry skin, as this opens your pores and with using heavier moisturisers and oils can lead to spots or blackheads. The Clinique Sonic System Purifying Cleansing System is perfect for this, as it lightly exfoliates and thoroughly cleanses your skin at the same time. You can read independent reviews on the Clinique Sonic System here.
My Hero Product
One product I use the whole year through but absolutely love in the Autumn/Winter is Liz Earle Cleanse and Polish Hot Cloth Cleanser. I use this as part of my everyday routine, and would't be without it! It lightly exfoliates and cleanses, removing all of my makeup, even my mascara to leave my complexion radiant. It's great in the colder months, when the heat from the muslin cloth warms my skin to bring back the colour giving it beautiful glow!
Dewy Skin Tutorial Summer 2017
Watch Bonnie our resident makeup artist create flawless skin using Benefit Porefessional, Yves St Laurent Touche Eclat Foundation and Becca Highlighter.
Want to recreate this look yourself? Click here to shop the products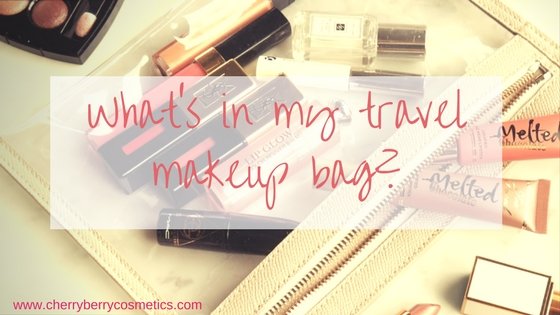 What makeup can I take on the plane?
One question that we get asked time and time again(especially at this time of the year!), can I take my makeup on a plane and how much can I take?
The good news is, yes, you can take it on the plane without any size limits, if your checking your bag in the hold, BUT if your taking hand luggage only, then restrictions on liquids will apply.
So what counts as liquids?
According to www.gov.uk liquids include-
Cosmetics and toiletries, including creams,lotions,oils,perfumes,mascara and lip gloss

Sprays, including shaving foam,hairspray and spray deodorants
pastes,including toothpaste
gels, including shower and hair gel
If you are taking any of these in hand luggage you'll need to make sure
Containers must hold no more than 100ml
they must be in a single transparent, resealable plastic bag, which hold no more than a litre and measures approx 20cm by 20cm
the bag must be able to be sealed
only 1 plastic bag per person
For taking luggage in the hold then you will need to remember weight restrictions!
If your anything like us ladies here at Cherry Berry Cosmetics and you can't live without blusher, mascara and lip gloss then narrowing down your makeup bag is not an easy task!!
So we asked Beccy, Cherry Berry Cosmetics owner and resident makeup artist for a few tips.
Minis! Pack mini size products, especially when it comes to mascara and lip gloss, as you'll probably want to take these hand luggage to top up when travelling. I normally use Benefit Roller Lash in mini as it's water resistant so perfect for a beach holiday. Benetint mini is another essential of mine, it doubles as a lip and cheek stain, at 4ml it's fine for hand luggage

Compact Palettes- I especially love the Nars Narcissist Blush and Contour Palette! It has 3 blushers, lip gloss(4ml), bronzer and highlighter. Plus, it's small enough to pop into your hand luggage and even has a mirror, which makes it ideal for topping up on your travels.
Mini Mac Lip Gloss- at 0.9FlOZ they are fine to travel with, the colours are great for hols and the shimmer means they look fab in the sun.
Don't forget skincare! Just because your on holiday doesn't mean you should take a break from your beauty routine, in fact if your heading to warmer climates then you'll need to make sure your skin is well hydrated. I always take Clarins Getaway set with me on my travels. All products in it are less than 100ml and the Hydra Quench Cream and Beauty Flash Balm keep my skin in tip top condition especially after the plane journey, when my skin tends to feel dry from the air conditioning.
If you've anymore questions or want to check out further travelling advice check out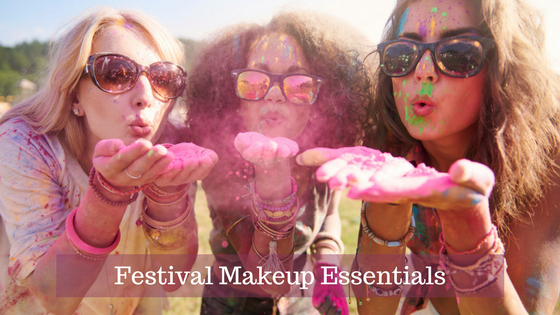 Festivals are great fun, and while slumming it with no hairdryer and no showers is all part of the experience it isn't the best of looks! To help you keep on top of your festival style, we've put together a must have beauty essentials list.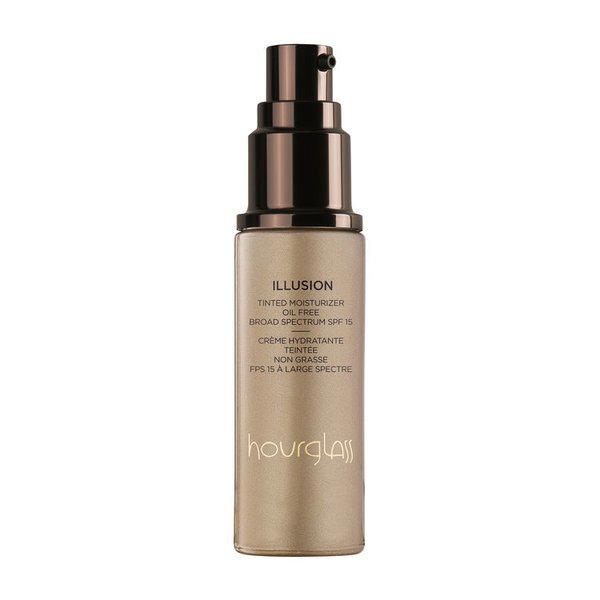 Hourglass Tinted Moisturiser SP15 - This tinted moisturiser from Hourglass will leave your skin looking flawless ,plus it's added SPF15 will protect your skin from the sun.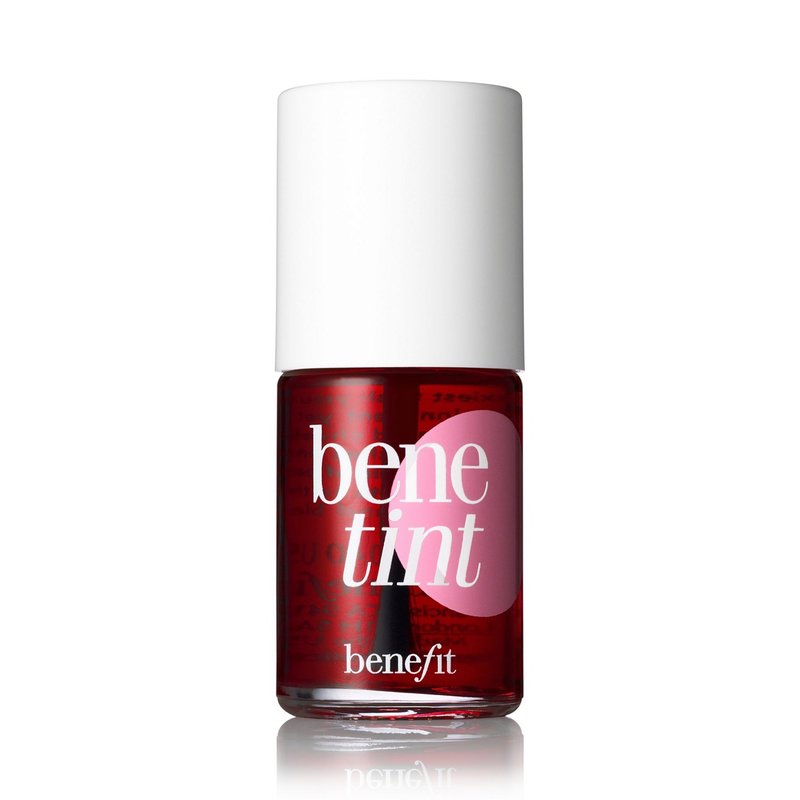 Benetint Cheek and Lip Stain Mini- This travel sized Benetint Cheek and Lip Stain is perfect for popping into your bag.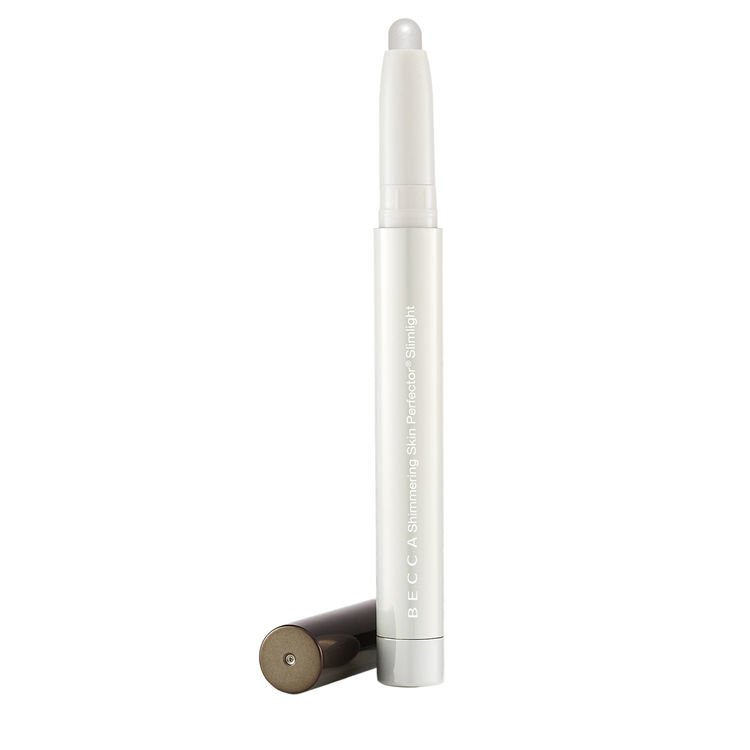 Becca Shimmering Skin Perfector in Pearl- This amazing slimlight stick from Becca is great for precise highlighting. And because it comes in a twist up crayon formula,there is no need for sharpeners or brushes. Use it on top of your cheekbones, under your brow bone, cupids bow and our top tip, pop it on your lower lash line to instantly brighten your eyes.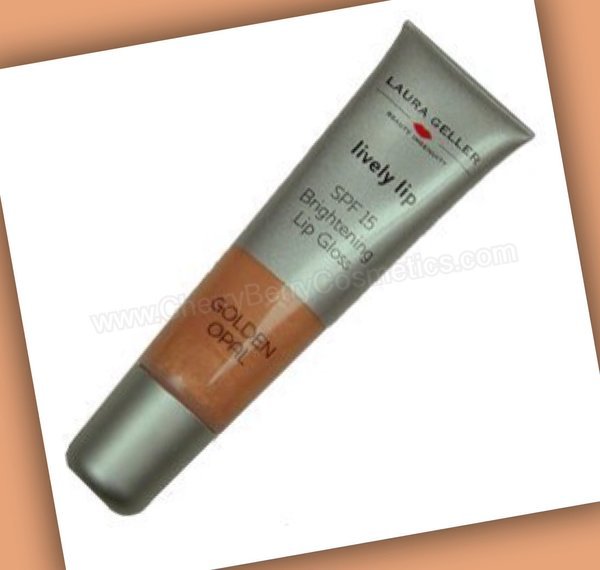 Laura Geller Lip Gloss- Get your sparkle on with this Laura Geller Gold Shimmer Lip Gloss. With added SPF15 it will protect and condition your lips.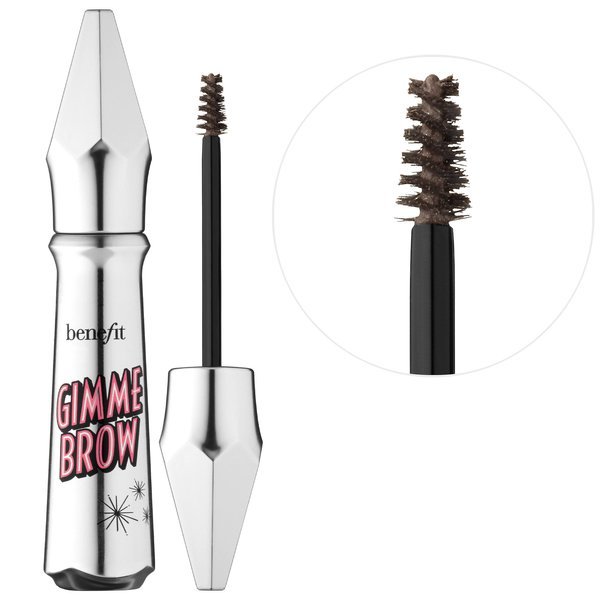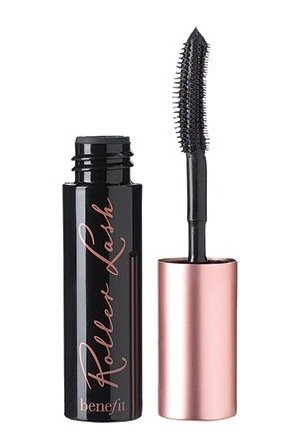 Benefit High Brow & Benefit Roller Lash Mini- Keep your eyebrows and eyelashes looking fab, their handy size means they won't take up much room in your bag.
A few other things we recommend taking are, Dry Shampoo, Makeup Wipes, Mouth Wash (in case you can't get to brush your teeth.... we know yuck!), hair band/bobbles and don't forget an extra £20 note to hide in your shoe for those emergencies!
Click the link below to buy from our Festival Essentials Page-
http://cherryberrycosmetics.com/t/festival-makeup-must-haves-2017

Dewy Skin Spring/Summer 2017
It's finally time to say bye bye to the contoured look and embrace the fresh dewy skin look that's been gracing the catwalks for Spring/Summer 2017. We've had lots of enquiries from you guys, asking what products to use to achieve this look, without it leaving the skin looking too greasy.
So we thought what better way to help you all, than to put together a video to help you recreate this look.
The starting point for Dewy Skin is a great makeup base, this video covers all the basics and recommends products that we have in store, from Clarins Beauty Flash Balm right through to Laura Geller Highlighter, that will give you a glowing look this season.
Make sure you keep watching the video for an amazing half price Yves St Laurent Blusher offer!